Choosing The Best Type of Replacement Windows
Whether you're upgrading your home, multi-family property, or commercial renovation, we have many replacement window options available. We carry Vinyl, Wood, Fiberglass, and Aluminum replacement windows. We help you pick the right product for your project. We come to your home when we provide you with your FREE ESTIMATE, and take careful measurements to insure they meet  your exact specifications, getting the job done right the first time!
If you don't find something that suits your home and lifestyle among the numerous designs from all the largest window manufacturers in the industry, fear not. We specialize in Custom Design, and can work with you to create from scratch, the perfect windows for your home. Custom shapes, grid patterns, and colors in the right materials that will help enhance both the beauty and energy efficiency of your home.
Your new windows will break down into one of four main categories:
VINYL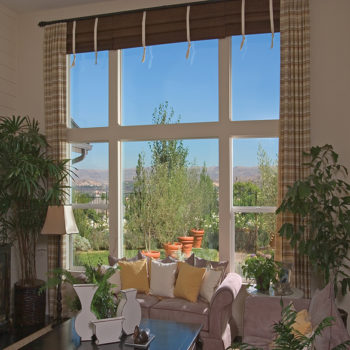 Vinyl (PVC) is the most common window type used in the industry, mostly due to their cost vs. efficiency. Vinyl frames, because they are a form of plastic can lack structural integrity (depending on manufacturer) and are very unstable in extreme temperatures. Generally, white and tan frames are the only two finishes available in the northwest region because lighter finishes reflect the intense heat conditions found here and will extend the life of the frames.
WOOD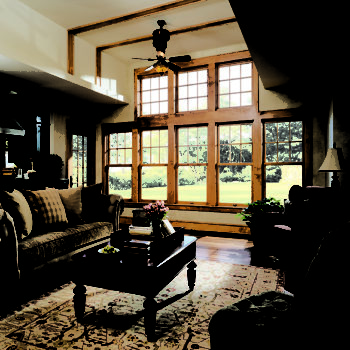 Wood windows are available in many wood types, styles, and species. The common misconception is that the entire window is wood throughout. Most provide aluminum clad exteriors to protect from weathering, however an all wood frame is also available. Wood windows are available in the widest variety of exterior and interior finishes, grid configurations and hardware options.
FIBERGLASS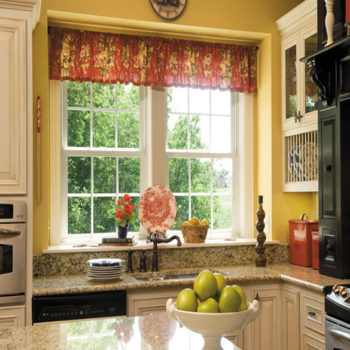 Fiberglass window frames are the most structurally sound in the industry. They are twice the strength of aluminum and 9 to 10 times the strength of vinyl. They are available in many colors and unlike vinyl can be painted in the future without voiding warranty. Some fiberglass manufacturers offer a wood clad interior offering a natural look and feel with the strength and durability of fiberglass.
ALUMINIUM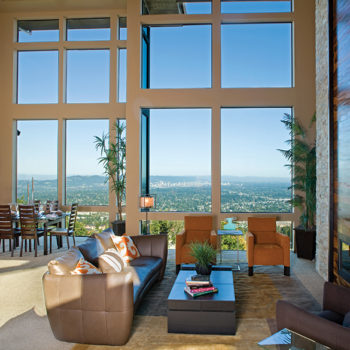 Aluminum framed windows have good structural integrity, and have very narrow frame profiles to maximize view. With a shift in the market toward contemporary design, aluminum windows are making a large comeback. The possible down side is that metal frames conduct energy, therefore heat and cold are transferred at high rates leading to cold rooms in the winter and hot rooms in the summer.